hypnotherapist, santa cruz, hypnotherapy

santa cruz , hypnosis , san jose, hypnotist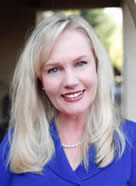 Hypnotherapy is the use of hypnosis in a therapeutic context. When doing hypnosis, we use the brain's natural ability to produce a deeply relaxed state. Deep relaxation - what is often called a "trance" - is a powerful learning state. Your conscious everyday mind is relaxed, and more open to new ideas, suggestions and discovery. In addition,
you often get to enjoy the added benefits of complete relaxation, improved sleep and greater inner calm.
hypnotherapist Santa Cruz
Sessions are available in person, on the phone and through customized Hypnosis recordings.
hypnotherapist+ Santa + Cruz
Frequently Asked Questions about Hypnosis
hypnotherapy Santa Cruz Karin Leonard
______________________________________________________________________
What Is It Like To Be In Hypnosis?
Pleasant, deeply relaxing and rejuvenating. Your muscles let go while your mind
focuses inward. I haven't met anybody yet who doesn't enjoy hypnosis! Nonetheless,
individual experiences vary greatly. Some clients go very deep even in the first session,
while others only experience a light trance. However, for hypnosis to be effective,
it doesn't matter how deep you go.
What Happens During Hypnosis?
The human brain produces beta, alpha, theta and delta waves. In the normal waking state,
the shorter beta waves dominate. During hypnosis, brainwaves shift towards a greater
percentage of the slower alpha and maybe even theta waves. Alpha waves
characteristically produce a pleasant, relaxed, meditative state. You may see colors or
images, and have a heightened sense of awareness and body sensations. As you enter a
deep hypnotic trance, you may no longer hear anything, and you might think you are asleep.
However, hypnosis is not sleep, it is more similar to the dream state. During sleep, delta waves
dominate along with theta waves.
Can
I

Be Hypnotized?

Yes. More accurately, this is not a "yes or no" question, but a matter of degree, how deep

you might go in your first session. Entering varying depths of trance is a learned skill, and

you'll probably find yourself going deeper all the time, until you reach the deeper state

of relaxation. Again, it doesn't matter how deep you go, for hypnosis to be effective.

Trust your process, and see what happens.
Does Hypnosis Mean A Loss of Control?
Never. At any time during a hypnosis session, you could end the trance if you wanted to.
Experiencing hypnosis compares to being completely absorbed in a project or a
good movie, only that the focus of your attention is directed to your inner experience.
Why Is Hypnosis Effective?
Your mind is purposeful, and carries out suggestions that are in alignment with who you are. Some of the programming you may have received throughout your life (especially in childhoodmay no longer serve you. Through hypnosis, we can gently encourage beliefs and behaviors which are in your best interest, and in accordance with the goals you set for yourself.
Suggestions given during hypnosis naturally flow like water to the places within, where they will have the greatest benefit. Hypnosis, much like natural medicine, works with your body and mind's innate intelligence, tapping and releasing your inner power.
Will Hypnosis Interfere With My Religious Beliefs?
Absolutely not (unless your religion objects to medical or therapeutic intervention). Hypnosis is about process, not content. Practicing hypnotherapy is about respecting the uniqueness of the individual, and facilitating change in harmony with who you are. Just as any form of medicine, hypnotherapy seeks to restore the best functioning of body and mind, so you may live to your full potential.
What Can Hypnotherapy Be Used For?
You name it! Hypnosis accelerates your personal evolution, because it is a methodology
that allows you to get results more quickly. Although hypnotherapy is not a miracle cure,
you may be amazed at how rapidly you will advance. Below are a few sample applications
for hypnotherapy:
| | |
| --- | --- |
| | Build Professional Success |
| | Prevent Burnout |
| Manage Stress | Create Prosperity |
| Overcome Anxiety & Phobias | Increase Resilience |
| Accelerate Healing | Achieve Peak Performance |
| Enjoy Radiant Health | Have Healthy Relationships |
| Control Pain | Tap Creative Potential |
| Improve Sleep | Gain Insight & Clarity |
| Manage Emotions | Enhance Intuition |
| Enhance Athletic Skill | Grow Spiritually |
| Increase Self-confidence | Master Stage-Fright |
| Overcome Test Anxiety | Enhance Memory |
| Improve Study Skills | |
Read more under Sessions
What Is "Self-Hypnosis"?
When doing self-hypnosis,
you
guide yourself into trance, instead of a hypnotherapist
facilitating your experience.

Actually, all hypnosis is self-hypnosis.

The pleasant
changes
you experience while being in trance merely reflect the power of your mind.
Self-hypnosis is easily learned, is highly effective and has countless applications.
Find out about bringing a self-hypnosis workshop to your group of participants under seminars.
Can We Do Hypnosis Over The Phone or per E-Mail?
Theoretically, the ways to induce a trance are limitless, and the experience is as
ancient as humanity.

However, for legal, ethical and safety reasons, I conduct full
hypnotherapeutic sessions
only
in person.

If you live too far away from the Santa Cruz
area, or are too busy to come to my office, you have the option of working with
customized CDs.

For that purpose, we conduct an intake interview on the phone or
per e-mail, and then I tailor a hypnotic recording of my voice to your needs and goals.
Also, see our list of professionally recorded hypnosis CDs & tapes or visit our store.

Hypnosis CDs
are a great way to achieve a deep trance state on your own.

For some samples of
guided meditations, and to hear my "hypnosis voice", check out our meditation garden.
Private Sessions are usually conducted at my offices in Santa Cruz, CA. hypnotherapy Karin Leonard
For more information or to set up hypnotherapy sessions, register online, call
(831) 724-5400 or e-mail karin@innerevolution.com.
What Should I Look For in a Hypnotherapist?
hypnotherapist + Santa + Cruz
For hypnosis to be effective, it is very important you trust the hypnotherapist you
are working with. Make sure you are comfortable with them, and that they are a
good listener who knows how to establish rapport. Even more so than in regular
therapy, you are accessing deep areas of your mind. You are always in charge,
at all times, during hypnosis. However, if you are not at ease with your practitioner,
you might create resistance to your own success. Of course, you also want to ask
about the training they received (make sure it wasn't just some week-end course),
how long they have been in practice, and their success rate with the goal you have.
Trust your intuition. When in doubt, ask for references or look for someone else.
Can You Recommend Some Books?
There is an abundance of great literature on hypnosis. For learning self-hypnosis,
I have a few favorites (find additional support materials at My Favorite Resources) :
Self-hypnosis: New Tools for Deep and Lasting Transformation, Adam Burke, Ph.D.
Ten Speed Press 2004
Pocket Guide to Self-hypnosis, Adam Burke, Ph.D. Freedom: Crossing Press 1997.
($6.95)
Adam is the best and most knowledgeable hypnotist I know, and also happens to
be the person I first studied hypnosis with, as well as my good friend. His book reflects
his wisdom, is easily understood and immediately applicable.
Healing Yourself with Self-hypnosis, Frank Caprio, M.D. and Joseph R. Berger
Prentice Hall Press 1998. ($12.95)
Hypnosis for Change, J. Hadley and Staudacher. San Francisco:
New Harbinger Publications 1985. ($ 6.99)
For Hypnosis in General:
Experiencing Hypnosis, Erickson, M. & Rossi. New York: Irvington, 1981.
Taproots: Underlying Principles of Erickson's Therapy & Hypnosis, Hudson O'Hanlon.
New York: Norton 1987
Clinical Hypnotherapy, Cheek, D. & LeCron, New York: Grune & Stratton, 1968