---












hypnotherapy santa cruz
---
hypnotherapist, hypnotherapist + santa cruz

santa cruz + hypnotherapy, hypnosis, santa cruz, hypnotist
HEALTH & WELL-BEING

Slow Aging and Increase Vitality

Create a Healthy Lifestyle

Build Resilience & Peak Performance

Achieve Athletic Excellence

EMOTIONAL HEALTH

Manage Anger

Move through Depression

Experience On-going Happiness

Overcome Self-criticism & Negativity

Increase Self-Confidence

Overcome Test Anxiety

Master Stage-Fright

PROFESSIONAL EVOLUTION

Achieve Professional Success And Prosperity

Create and Evolve your Career Vision

Master People Skills and Communication

Make a Plan, Set Goals and Reach them

Break Through the Glass Ceiling

Manage Stress And Prevent Burnout

PERSONAL EVOLUTION

Clarify Life Purpose, Vision & Goals

Take Charge of Your Destiny

Tap Creative Potential

Gain Insight & Clarity

Improve Study Skills

Enhance Memory

Enhance Intuition

Grow Spiritually

Master Communication

Create Loving Relationships

Become a Fantastic Partner

Overcome Dysfunctional Patterns

Develop Healthy Assertiveness

Recognize Needs and Set Healthy Boundaries

¨ Hypnotherapy, NLP & Coaching

¨ Presentations & Keynote Topics

¨ Seminars & Corporate Workshops

¨ Articles

1. INDIVIDUAL SESSIONS

¨ InnerEvolution™ , Hypnotherapy, NLP & Coaching

Using a combination of highly effective methods, we assist you to rapidly move towards desired results, accelerating your personal and professional evolution.

For anyone in a leadership position, coaching assists executives to excel and meet the complex challenges of their role. This is a way to grow to new levels of performance and mastery, while establishing and maintaining life-balance.

2. AUDIO PROGRAMS

Our deeply relaxing audio programs are an effortless means to initiate rapid change and create success in any area of your life. Your unconscious mind receives powerful suggestions for the desired results, while you luxuriate and rest. Customized tapes to perfectly suit your individual needs are also available. Please visit our store

| | | | |
| --- | --- | --- | --- |
| | | | |

| | | | |
| --- | --- | --- | --- |
| | | | |

3. COURSES AND SPEAKING OFFERS

If you live outside of our area or are too busy to come to our offices, individualized audioprograms allow you to receive the benefits of hypnosis tailored to your unique case, in the comfort of your own home. A fifteen to thirty-minute phone interview or e-mail-intake is followed by a personalized audio CD or cassette.

Please visit our store

¨ Seminars & Corporate Workshops

We offer a variety of dynamic in-house programs, ranging in length from a few hours to several day workshops.

These programs are customized to suit the needs

your company or pre-arranged group. Except for the Self-hypnosis workshops, these courses are offered in collaboration with Daniel Robin & Associates.

¨ Presentations & Keynote Topics

Topics are tailored to meet specific organizational needs and interests, and range in length from short, one hour "brown bag" talks to half-day seminars. Our presentations are lively, interactive, and full of practical tools for immediate application. We encourage audience participation, basing discussions on participant situations and experience.

4. ARTICLES

Karin Leonard & Associates: (831) 724-5400


Toll-free (USA): (877) 85-RELAX
(1-877-857-3529)

Listen to a
about Karin and her work

"My personal and professional life has dramatically changed for the better since Karin started coaching me. Karin has been able to bring out the best in myself while enhancing my self-confidence. I have become a life long student of Karin!"
Salahuddin Faruqui,
Director of Business Development
"Karin is a wise and sensitive coach, and a gifted hypnotist. Her work has immediate effects. I realized profound shifts, both personally and professionally, in a very short time working with Karin. The personalized audiotapes she makes for her clients are a wonderful way to continue receiving the benefits of her work between sessions."
Maggie Muir, MA
Family Counselor and Post-partum Doula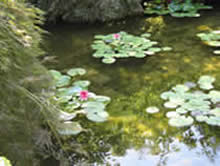 For information or to schedule appointments:
(831) 724-5400
Tollfree: (877) 85-RELAX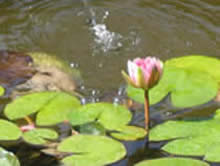 "Karin's CDs are a blessing! Every time I listen to one I feel relaxed, renewed and easily able to focus on what matters most.
Thank you for the gift of your voice and meditations that speakto our soul
and spirit!"
Kendall SummerHawk
The "Horse Whisperer for Business"
www.KendallSummerHawk.com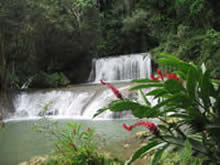 "Karin is an amazingly qualified hypnotherapist. I have asked her to make self hypnosis recordings for me. She has an innate ability to put your thoughts together in a very cohesive way.
Karin seems to have a sixth sense about how to word your ideas into an effective recording made specifically for your needs. Her sense of expressing perfectly what your needs are is amazing. She has a calm and soothing voice that inspires confidence in the listener. I marvel ather talent with words and the exact phrasing for statements that cover your needs.
I recommend her as a truly gifted hypnotherapist with an incredible talent for creating personalized recordings that will help you reach your dreams and goals."
D. S. Munoz, Teacher